~~Defender of Faith~Guardian of Truth~~
Its social media savvy has made Isis a "terror brand" to rival al-Qaida, with supporters worldwide following the brutal exploits of the Islamist group through its Twitter updates or even downloading the group's own app.
Now supporters can show their loyalty to the group by sporting a T-shirt or hoodie emblazoned with the group's black and white jihadist logo, after the items went on sale on Facebook.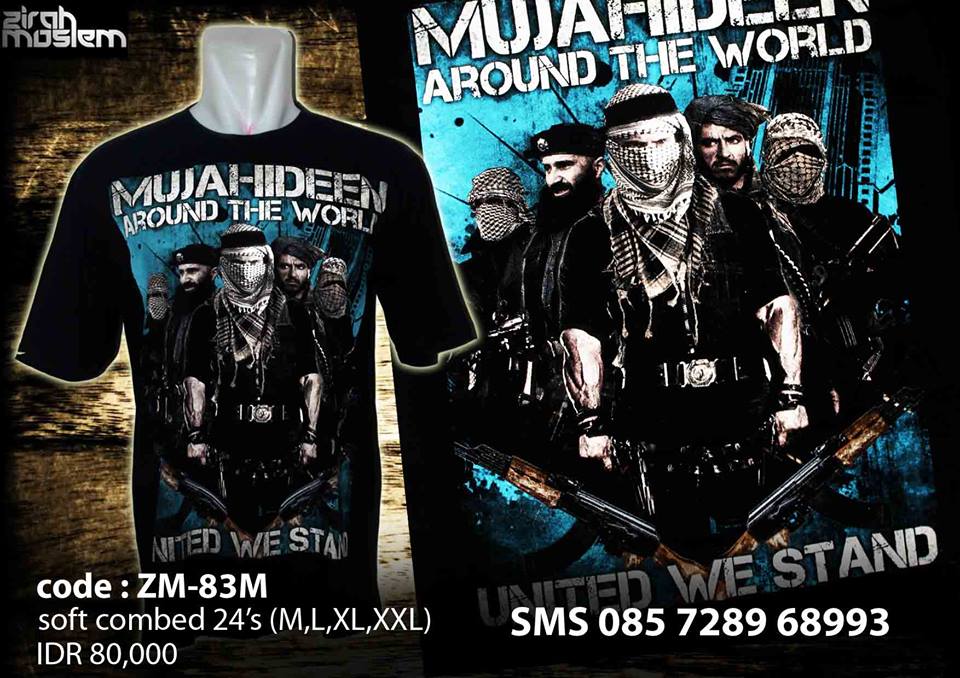 Zirah Moslem jihadist t-shirt, yours for $13 (Facebook)
With more than 9,000 likes on Facebook, retailer Zirah Moslem on its website calls itself a purveyor of "Islamic style" and sells clothing that promotes a range of Islamist groups.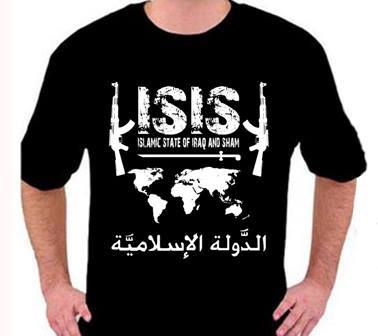 In one design, emblazoned with the slogan "Mujahideen Around the World/ United We Stand", figures wearing keffiyeh and brandishing weapons pose like characters on a Hollywood movie poster.
View original post 381 more words